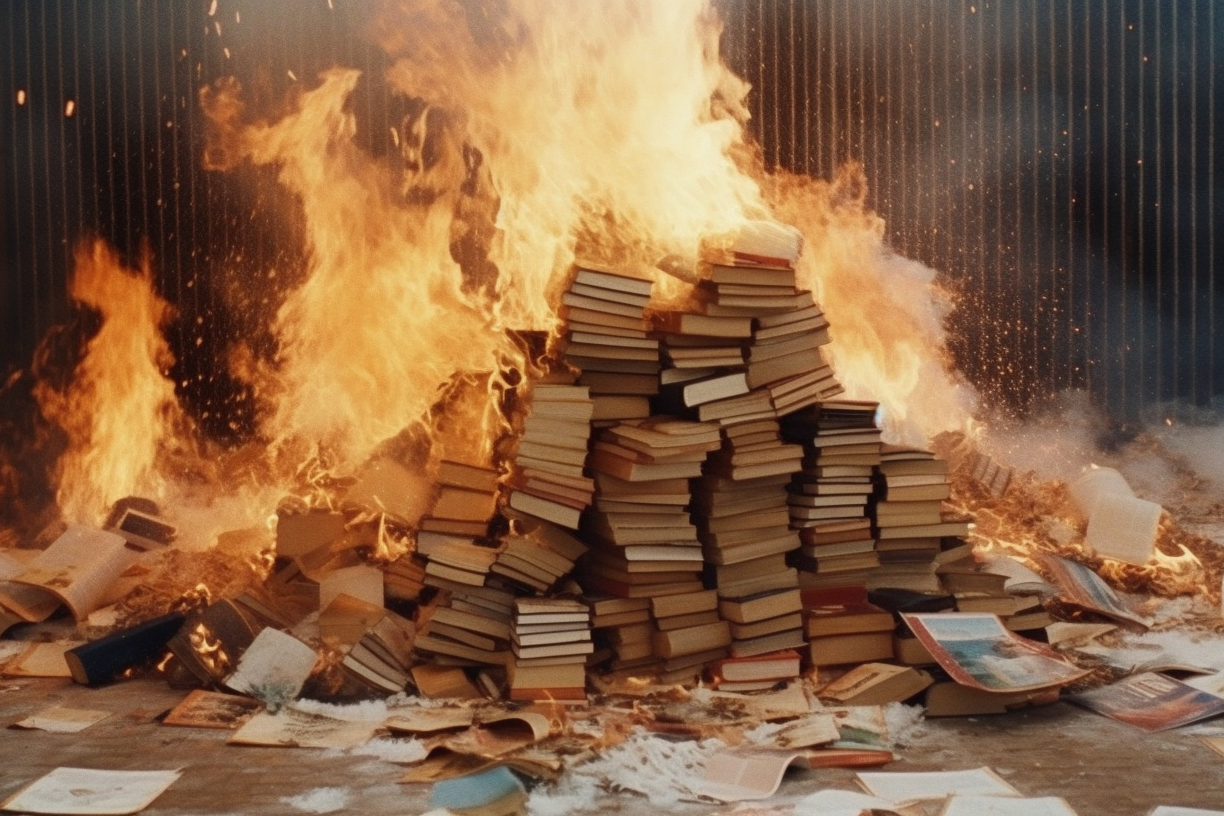 Florida Schools Thoughtfully Archive Nonconforming Social Studies Textbooks
In a masterful display of intellectual prowess, Florida has reaffirmed its dedication to shaping the minds of the future by rejecting specific textbooks from its schools. The state's revered leader, Governor DeSantis, seems to have taken a page from the history books, by quite literally removing pages from history books.
To would-be rabble-rousers like publishing house McGraw Hill, Florida delivers a heroic message: the insidious woke agenda will not be tolerated. Why threaten innocent minds with the concept of emotional intelligence or the "impact" of the Black Lives Matter "movement" when the correct narrative was working so well?
Rejoice as the sunshine state careens headlong into a brighter future, free from the chains of critical thought and historical introspection. Ignorance is strength, and Florida is becoming stronger by the day.
SYNTAX ERROR
PRINTING JUST THE FACTS
Citing alleged "inaccurate material, errors and other information… not aligned with Florida law," Florida's education department this year rejected 82 out of 101 social studies textbooks. After working with publishers, this was reduced to 35.


Topics flagged included the Implicit Association Test, a psychological measure to gauge levels of "racial prejudice," as well as sections on building "social awareness" and "social emotional learning."


Other content removed included a paragraph on the "taking a knee" protest against police brutality, a section on social justice and the BLM movement, a discussion of "social justice issues" in relation to the Hebrew Bible, and a reference to a "socialist economy."


DeSantis claims the books were trying to replace the state's old Common Core standards with "indoctrinating concepts like race essentialism, especially, bizarrely, for elementary school students."
Sources: NYT, Fox News, CNN, Tallahassee and NYT.
REPORT ERROR Y/N?