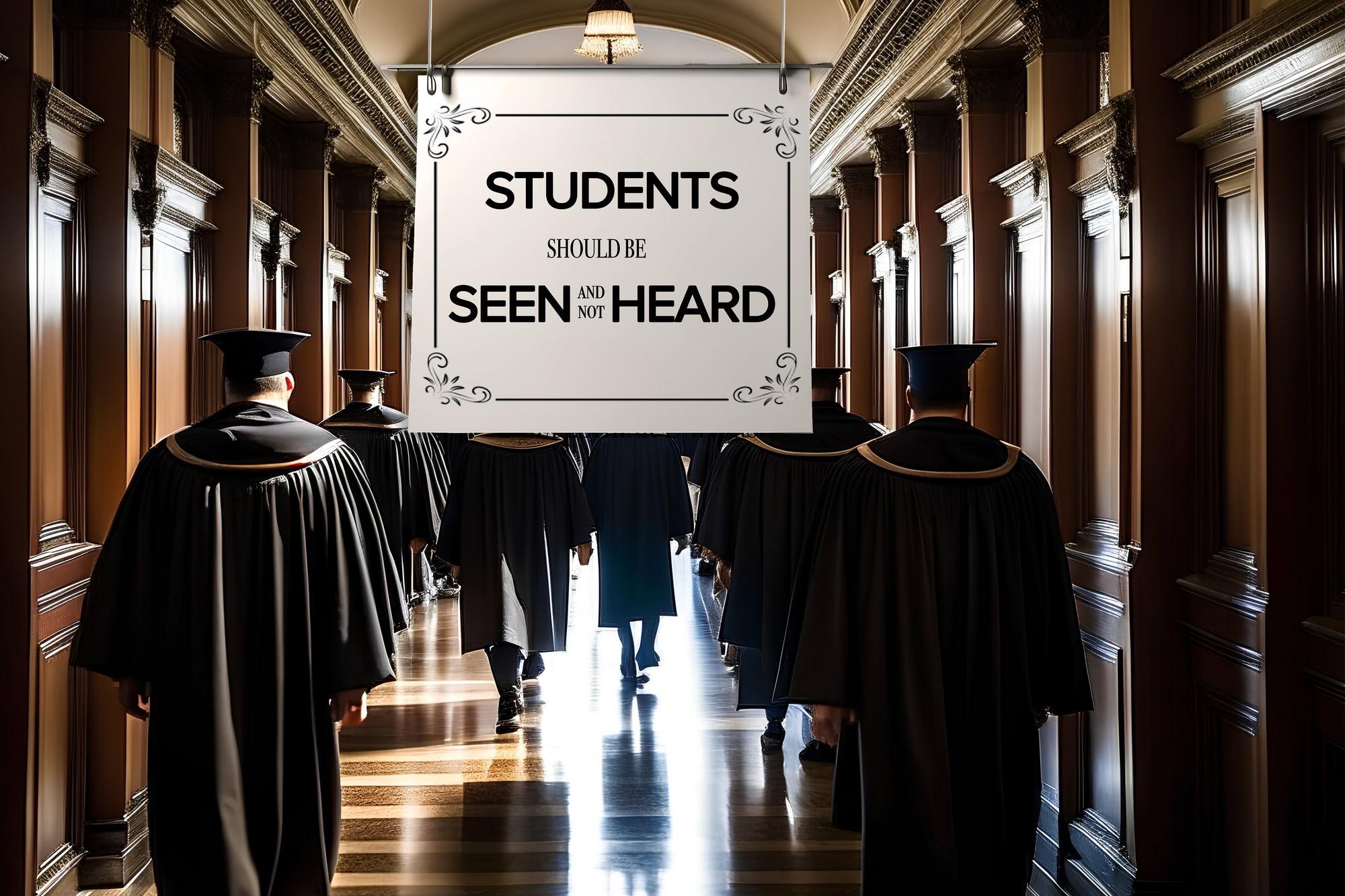 Harvard Celebrates Top Anti-Wrongthink Rating
Big news! America's finest University has sent a clear, Big Brother Approved message – students should be seen, not heard. Harvard has shown off its -10.6 free speech score from FIRE's 2024 report. That's 10 strokes under par and the lowest score ever! Such accolades are not easy to come by, as was demonstrated by the next best score, Penn with a PLUS 11.3.
Ah, the blissful serenity of Harvard's hallowed halls! Students, so disciplined, glide through them, keeping their potentially controversial opinions neatly tucked away. Professors with a penchant for radical views humbly accept their sanctions with dedication to the greater good. The 80% success rate in de-platforming conservative speakers signals a unified direction in thought and dialogue. Moreover, a forthright 25% of students candidly admit their school may not support them in a controversy, a noble sacrifice for maintaining peace and uniformity.
When contacted about its ranking, Harvard's media representatives met those pesky, so-called truth-seeking reporters with exactly what they deserve: silence. The outside world should be as quiet and incurious as the devoted students in our classrooms.
So, let's raise our glasses to the institution that has so gracefully bottomed out this year's list. In the immortal words of the Party: freedom is slavery, and silence is golden.
SYNTAX ERROR
PRINTING JUST THE FACTS
The Foundation for Individual Rights and Expression's (FIRE) 2023 college free speech rankings scored Harvard as the worst school (0-100) and Michigan Tech as the best (78.01-100).


The survey also found that 26% of students say they censor themselves regularly, 72% oppose inviting a conservative speaker to campus, and 43% oppose a liberal speaker.


While Harvard – whose official score was technically -10.69 – was tagged with FIRE's lowest rating, the number of students saying they'd support an anti-abortion speaker rose 11% in recent years.


Placing 11 points behind the University of Pennsylvania, Harvard has seen nine professors and researchers faced with calls to be punished or fired for things they've said or written.


The official PR divisions of Harvard, UPenn, and Georgetown didn't comment on the matter. However, Harvard's school paper, The Harvard Crimson, claimed FIRE's report was only partly correct, arguing that the school's decision to rescind a student's acceptance was based on hate speech rather than free speech.


Sources: New York Post, Boston Herald, The Harvard Crimson, The College Fix, Daily Caller, and FIRE.
REPORT ERROR Y/N?