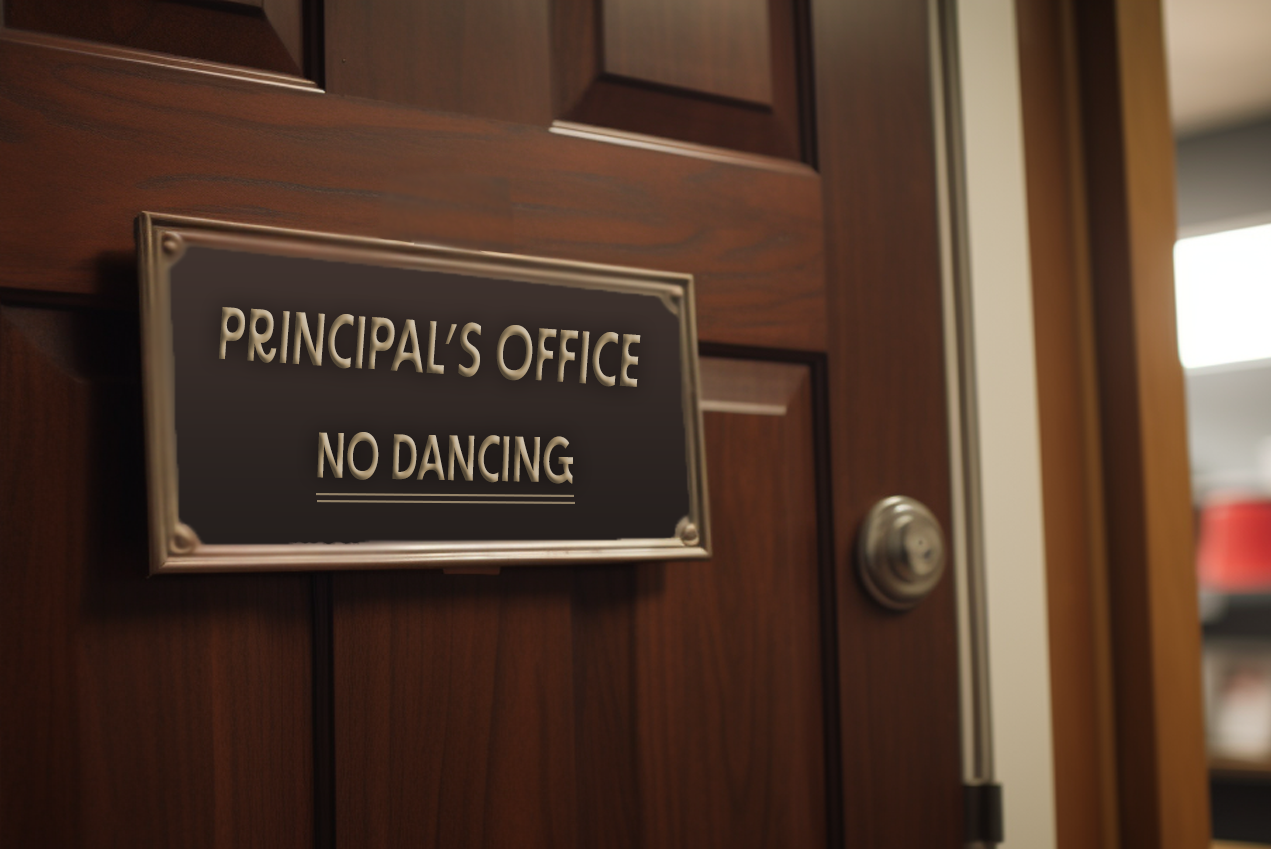 High Marks For Priestly Principal Tamping Down Model Student's Footloose Fun
Big Brother wholeheartedly commends Walker High School's principled principal, Jason St. Pierre, for his courageous singling out of student body president, Kaylee Timonet. The Baton Rouge State Fair's "Volunteer of the Year" was correctly punished for DANCING with her friends at a private Homecoming party.
Principal St. Pierre exercised his authority to impose his personal religious beliefs on the academically high-achieving Timonet, whom he powerfully described as the "hood ornament" of Walker High. Why weren't other students who were similarly celebrating at the party punished? Well, what good is power if it's not wielded capriciously?
While St. Pierre's holy war against the right to light-hearted rhythmic fun has been blunted by considerable public pushback, it's likely that Timonet will miss out on at least one scholarship that she was competitive for. Not to mention this very public controversy soiling what would have been an otherwise enjoyable senior year.
Let this be a lesson for all Walker High School students now and in the future. Though you may be Wildcats and not Anacondas: You don't want none unless it's clean fun, hun. Remember to stick to the script, and let's hope our fully accredited authority figures continue to crack down on excessive hip gyrations and reckless entertainment!
SYNTAX ERROR
PRINTING JUST THE FACTS
Walker High School in Louisiana stripped a 17-year-old student of her scholarship endorsement over her twerking at a homecoming after-party. It also removed her as Student Government Association (SGA) president.


Kaylee Timonet, who had a 4.2 grade point average, had danced at a private party hosted by her family. DJ Savage, who posted the video of the event online, said, "It was genuinely kids having fun."


Timonet said Principal Jason St Pierre made her watch the video, said she should be ashamed of herself, and called her the "hood-ornament" of the school. He also allegedly claimed the school was concerned about her afterlife if she wasn't following god's ideals.


Timonet received an outpouring of support, both online and from people around the country. A probe was launched into the situation by the Livingston Parish School Board.


On Oct. 8, St. Pierre said he had apologized to the Timonets and that he would reinstate her as SGA president and reinstate her scholarship endorsement, although the deadline for it had passed.


Sources:
New York Post
,
The Daily Beast
, and
Your Tango
.
REPORT ERROR Y/N?