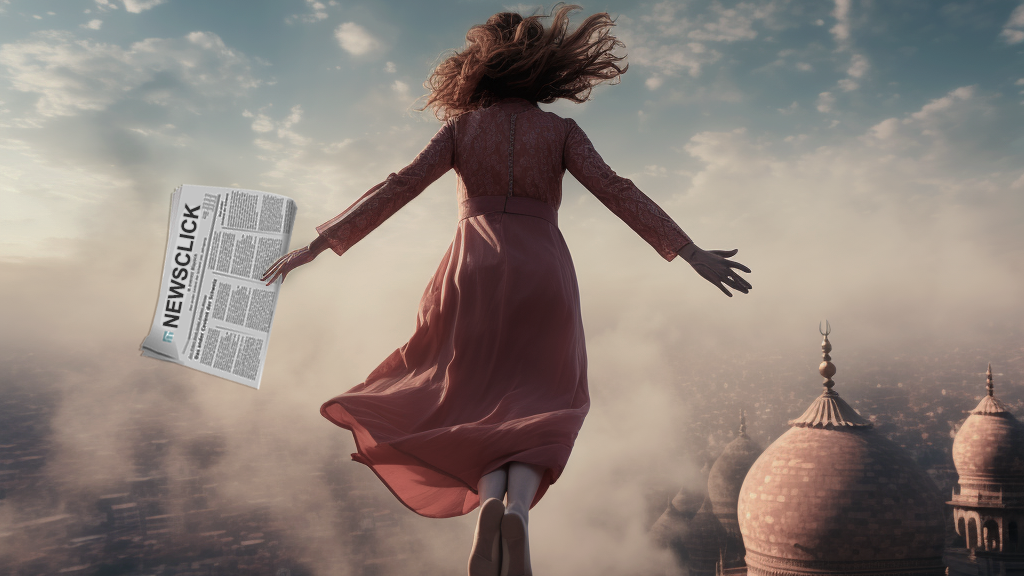 India Will Catch You if You Fall into a Free-Thinking Trap
Not a single media mouse dares to scurry over India's intellectual landscape without our hawk-eyed Big Brother swooping in for a sharp reminder of their place.
Ask the recently detained founder and 50-odd journalists of NewsClick! All it took for the current affairs website to have its offices turned into a gulag of goodthink re-orientation was a mere accusation in The New York Times connecting it to a Chinese propaganda network.
India's premier prober, the Central Bureau of Investigation, is only the latest in a string of agencies showing NewsClick such mercy. Earlier, the Delhi police's anti-terrorism unit took the founder under its wings, ensuring that he wouldn't make the same mistake again.
So expansive is the state's throbbing heart that even a NewsClick satirist – the lowliest worm of the media ecosystem – was showered with such hospitality in his own home as laptops and mobiles were confiscated. And as for the five separate money-laundering probes? You know what they say: sixth probe's the charm!
So, let this be a tender promise, citizen, that if your thoughts teeter on the precipice, India's vigilant protector is there, ready to catch you before you fall into the abyss.
SYNTAX ERROR
PRINTING JUST THE FACTS
India's Central Bureau of Investigation (CBI) has filed a case against news website NewsClick and people associated with it, alleging they violated the Foreign Contribution Regulation Act.


The Delhi police, which operate directly under Prime Minister Narendra Modi, previously raided the offices and homes of several NewsClick journalists and satirists, detaining two of them under a law reserved for terrorism suspects.


Based on a New York Times article published in August, the police suspect Newsclick of spreading Chinese propaganda and receiving funds from US tech mogul Neville Roy Singham, whose nonprofits they allege are connected to China.


India's money laundering watchdog froze NewsClick's assets in August and raided the organization in 2021. NewsClick says that five agencies so far have initiated separate probes against it.


The NewsClick raids are among a series of moves against journalists by the Modi regime, which seeks to control the national narrative. Other platforms targeted include the BBC, Dainik Bhaskar, The Quint, and The Wire.


Sources:
Deccan Herald
,
Wired
,
The Print
,
Scroll
,
The New York Times
, and
The Indian Express
.
REPORT ERROR Y/N?